I've had people ask me, "How do you install it?" Well, instead of typing it up EVERY TIME someone asks me that, I thought I'd post an entry. I've had a good success rate in people not coming back and asking me, "OK, so I just did the Sidebar how I want it, but how do you do the Custom CSS again?" So I think that is pretty good, considering I'm not good at explaining things. I've included images, so hopefully it'll be easier for the visual learners as well! Here it goes:



After finding a layout or having a layout created for you, you need to do a little work. It's not hard and it shouldn't take forever to do. The instructions on installing all layouts are a little different because of the Sidebar and Display settings. No worries, they should be stated in the instructions given to you on the page you found the layout you want to install. In the case of my instructions, we'll install a layout called One Voice that I created. This layout can be found at this entry at
cheverloo.

.01 Go to Customize Journal.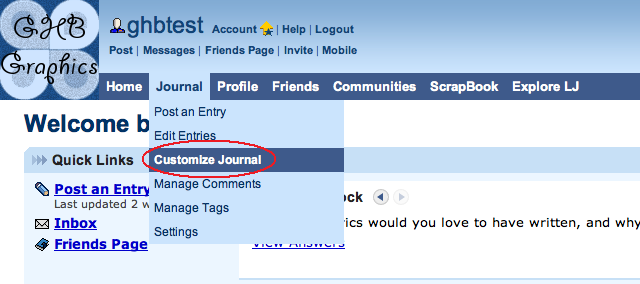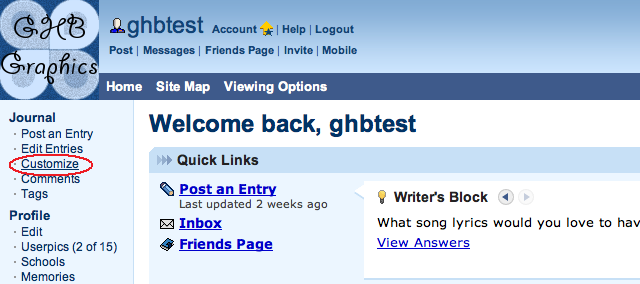 .02 On that page, there is a search box under the second heading called, Select a New Theme. Type in whatever theme the layout calls for. For this example, the layout we're installing called One Voice requires the Flexible Squares theme. In the search box, I will type in Flexible Squares and press Search.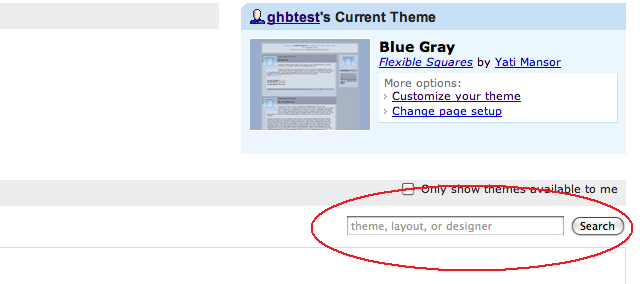 .03 When the page refreshes, you can choose ANY theme the search brought up. It doesn't matter which one, they all work for the layout. Just select Apply Theme under the layout.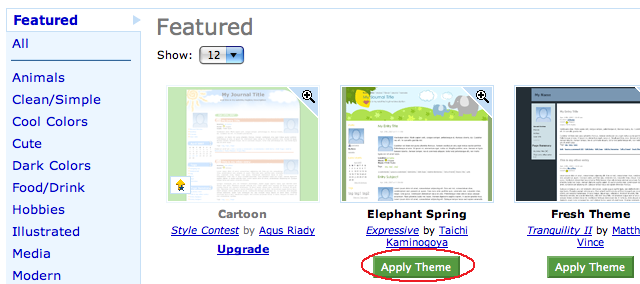 .04 Now select Customize under the layout you just applied or Customize your theme up in the box that says your Current Theme. You should now be at this page.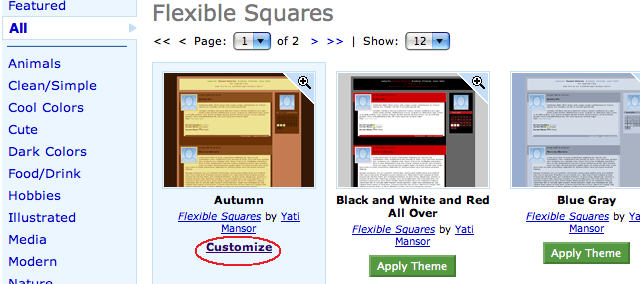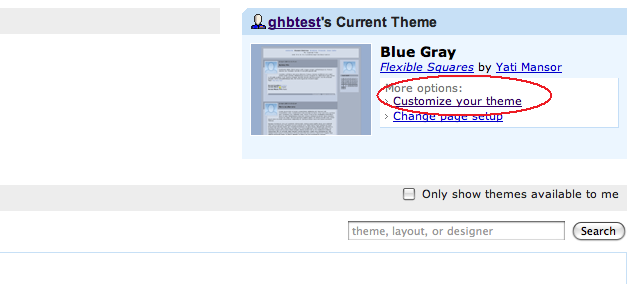 NOTE: The Customize directions for installing all layouts is different. You must read the instructions for the layout you're installing and do as they state. For now, we will continue installing the One Voice layout and the following steps will show you what to do.

.05 You should now be on a page that has your mood theme on it. Scroll down until you see the heading Presentation. Expand the section called Additional Options under that heading by clicking on it or selecting expand all next to the heading Presentation.

.06 Where it says Set the user picture position for each entry, select Left. This should be the second option under Additional Options.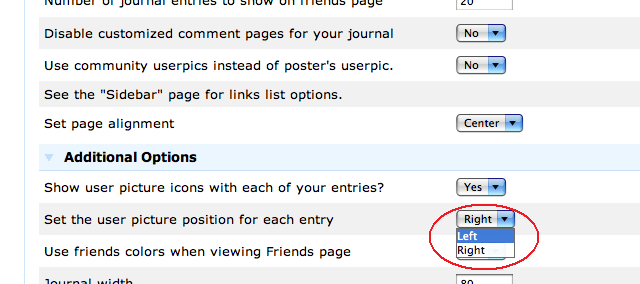 .07 Next you can customize the Sidebar anyway you want. You may add a Blurb, create boxes that say whatever you want such as Layout Credits, Links, Friends, About Me, etc. Just experiment with the choices you have. You can also change the order of the boxes on this page.

NOTE: Not all themes allow you to create Free Text Boxes. Flexible Squares allows only a blurb box, but you may title the box whatever you want.

.08 Next go to Custom CSS by clicking on it on the left navigation menu.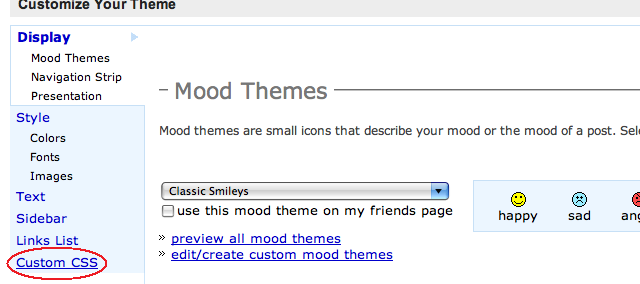 .09 Once on the Custom CSS page, there are drop down boxes that you need to change. They are Use layout's stylesheet(s), Use layout's stylesheet(s) when including custom external stylesheet, and Use external stylesheets. Change all of them to No. Now, leave the box called Custom external stylesheet URL blank.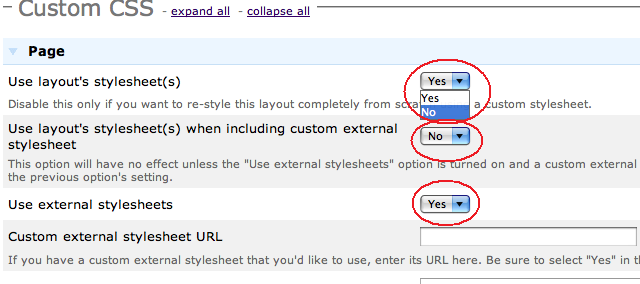 .10 And finally, in the Custom stylesheet box, you need to copy & paste the layout's CSS code. The code for the One Voice layout is found at
cheverloo @ this entry. Once pasted, select Save Changes and enjoy your layout!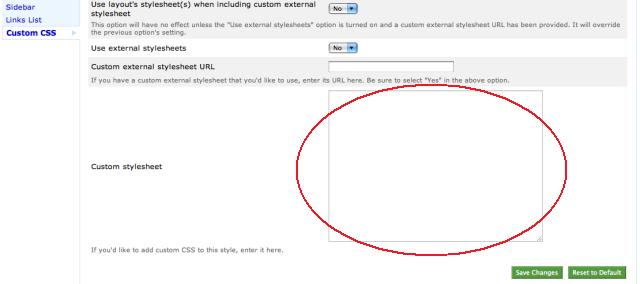 Good luck with the installation of your layout and showing everyone how pretty you can make things!


Originally posted at my old graphics LJ,
greenberryhair
.